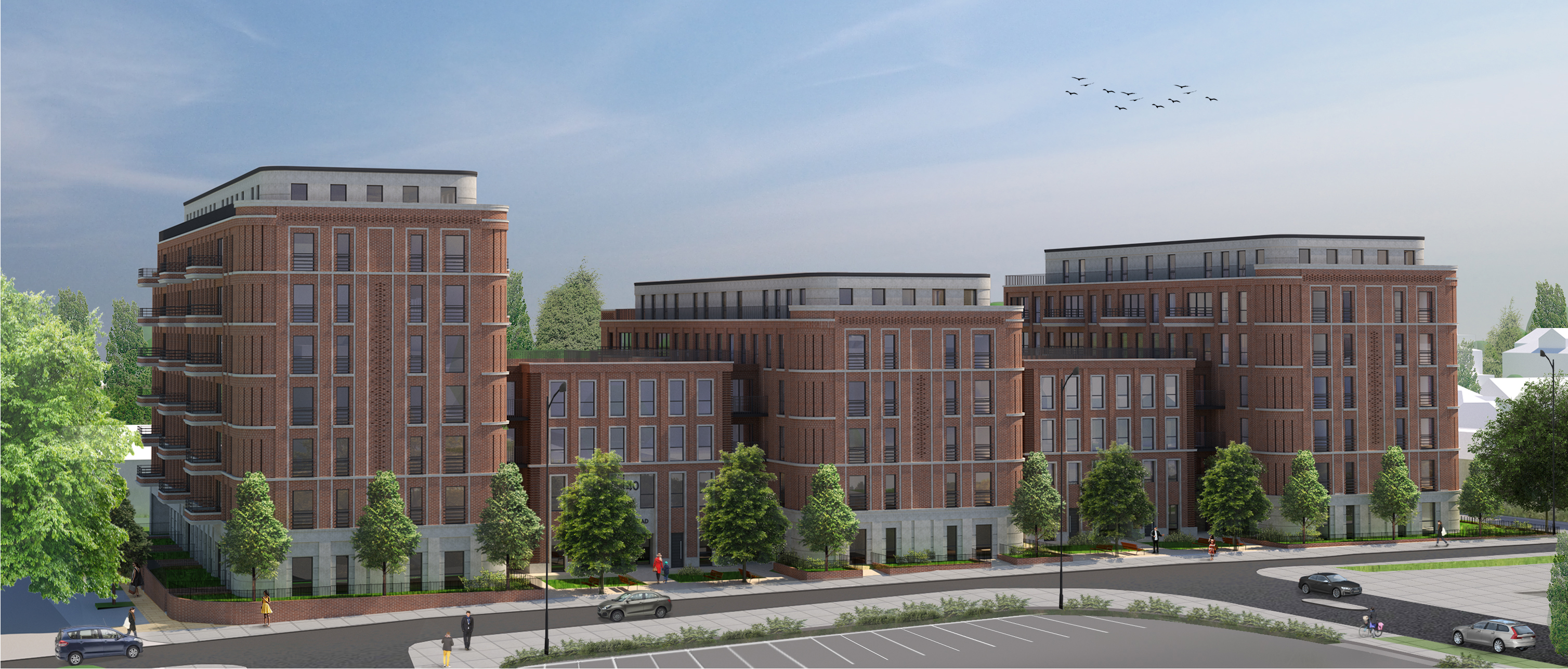 Following our appointment, we did extensive research into RBWM's vision for Maidenhead Town Centre and in particular the York Road Opportunity Area. Whilst we also carefully reviewed and considered the Planning History and previous reasons for refusal, it was important for us to take a step back and consider the site afresh. As with all sites, there is often more than one solution/design. Design Competitions tend to demonstrate best, that as long as a concept and scheme is well considered and thought through, several different schemes can provide equally successful solutions for a particular site and setting.
As with any project, we therefore started analysing the site itself as well as the urban context. This Document summarises the steps and considerations undertaken, but does by no means show all of the iterations we considered and tested.
We strongly believe that a well considered and researched new proposal is always more successful than simply taking a refused scheme and chopping and changing it in order to address previous reasons for refusal. This however does not mean that change for change's sake is correct either, and we have therefore retained some elements from the original scheme, whilst producing a very different design response.
During the initial concept stages and prior to developing this detailed proposal, two meetings with Senior Officers at RBWM have taken place. The feedback offered during these meetings has informed the evolution of the scheme as set out in this document, and led to the scheme proposed to you now.
We have also benefited from an ongoing dialogue with the Architects on the Countryside Scheme, to enable us to develop a scheme which integrates well with the recently submitted Countryside application, and is a continuation of their principles in terms of massing, orientation, flow and landscaping.
We believe that the proposed high quality scheme maximises the potential of this highly sustainable site, and at the same time, and importantly, becomes an important jigsaw piece in the successful Rejuvenation of Maidenhead Town Centre.